What to Wear for Your Photo Session! Part One: For the Families [Clarksville Family Photographer]
When you choose me to capture your precious moments, you're getting more than just someone snapping your picture! I'm available to help plan your outfits and serve as a stylist for your session too! I frequently have have both families and boudoir clients ask me what to wear, so I figured it was time I make a blog post to help guide you as you start pulling together outfits. This will be a two part blog series so I can focus on family photos and boudoir separately!
The Rules to Styling Your Session: The only real and number one rule is this-- There are no rules! You WON'T fail at this, I promise! That being said, there are some tips I would advise my clients to follow.
Tips for how to dress for your Family Photo Session
Be true to yourselves! If you live in jeans and absolutely hate skirts, don't wear a skirt just because you think you should. I want your photos to be an authentic representation of you and your family (and I think you do too)! You should look your best, but that doesn't mean you have to be super dressed up either.
Matchy-matchy is out, and COLOR COORDINATED is in! That's not to say you can't have little kid's in matching outfits (I mean, I DO live in the South and this is a thing and I'm all for it!), but it's best to think of a color scheme or palette of colors to build your outfits off of! I highly recommend looking at a color wheel and seeing which shades are complimentary! One of my favorite tools to do this is this website HERE (where you can plug and play different colors side by side to see what looks good after getting some inspiration from the color wheel).  A key note—as you come up with your color palette scheme, be sure to take into consideration the location we will be shooting at. More info on this is below!
Always start with mom's outfit first. Mom tends to be the last outfit thought about, but it's easier to start with YOUR outfit and build the rest of the family's outfits around you. Find something in your closet (or #treatyoself to a new outfit!) that you feel gorgeous in, and go from there! I really like maxi dresses or a flowy skirt for an outfit because they photograph really well and are super fun when dancing around in a field (cuz I'll likely have ya do that 😘). Also, I'm a HUGE fan of hat's for ladies… I think they add something so fun to a photo and are a great prop!
Wear clothes that fit you well and that YOU feel pretty in! Also, for your kiddos, I know it's expensive with how fast they outgrow outfits, but trust me, you will want them to be in something that fits, and not something that they are swimming in or that has to be rolled up.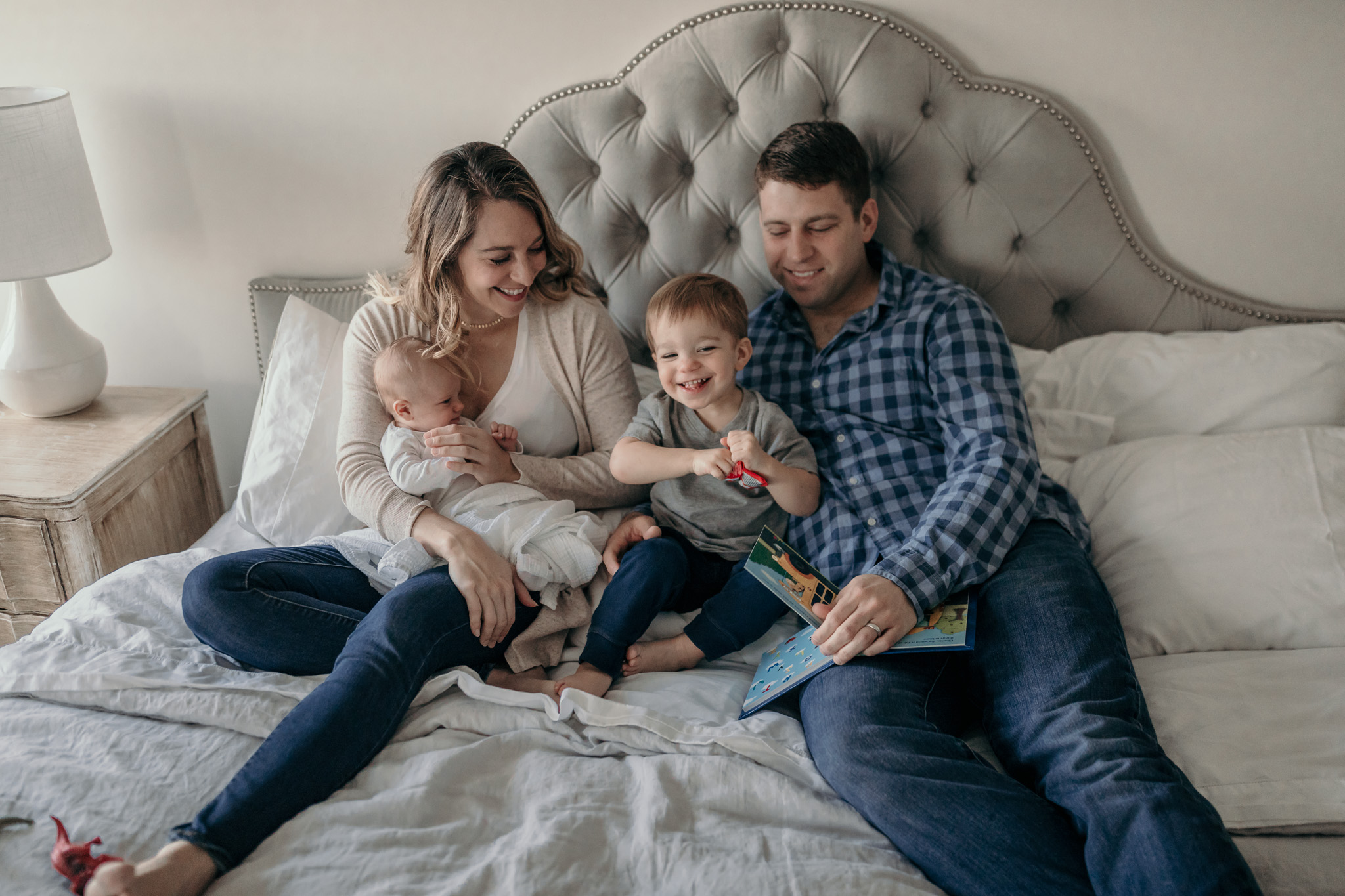 Stay away from graphics/big logos/lettered shirts. Solids & simple patterns are more timeless as graphics go out of style quickly. Another thing to stay away form is fluorescent colors. Lime green or fluorescent yellow shirts will cast that color onto your face and it's not pretty...trust me!
Layers are always a good idea, that way you can adjust to the temperature as needed. Plus they add fun interest to photos and can be a nice way to tie in colors of everyone's outfits. Don't forget to add in accessories and shoes too! You don't want grungy old tennis shoes to ruin an outfit. You could use fun shoes or accessories to add pops of color to neutral pallets (which is one of my fave ways to add interest to an outfit).
You can always take a photo of the outfits side by side and send it to me to help! (and in fact, I really encourage and LOVE that, so please utilize me as your stylist!). Sometimes just seeing the outfits side by side is enough to see if it works well or not. I'm here to assist and can tell you whether a combo looks good side by side and if not, what you can look for to compliment it.
Lastly, we live in a military town and who doesn't love to see their loved one in uniform?? If this is the route you choose, make sure to stay away from small busy prints and patterns that might clash with the uniform pattern. Go for a more simple style; solids are always a great option. The pictures below are few great examples of how to coordinate with camo!
Lastly, I'm going to share some of my favorite places to shop for outfits for the whole fam! I'm always on the lookout for sale & coupons! I've noted what I love about each shop too! 🙂
Lulus (awesome for those maxi dresses I love for moms, and their return policy is awesome!)
Nordstrom (I love splurging here and frequently buy dresses and jeans; fave brands are BP, Free People, Madewell, and then Seven For all Mankind or Hudson for jeans/pants!)
Vici Collection (this is probably my fave clothing website lately; I have got so many adorable dresses, shorts, shirts, and accessories from here)
J Crew (timeless, classic, great for the preppy and polished look!)
Old Navy (this is my go to for kids clothing, as well solid basics that everyone should have in their closet)
Gap (another fave in the Old Navy Fam, but especially in finding outfits for my son and husband!)
Target (I mean, who really needs an excuse to go to Target!?)

H&M (they have great stuff for the whole fam!)

Zara ( one of my faves for great basic and classic neutrals for kiddos!)

Lastly, I reallllllly love to shop local and small. Here in Clarksville, I love two different boutoques—Couture Crush and the Copper Petal! I also really like Southern Alternative which is in Fayetteville, NC!
I hope you found this guide helpful! Please always feel free to reach out to me…. I love helping make sure everyone look's their best!
xo,
Julie
PS: I've included photos from my own fam's sessions to show that I practice what I preach! 🙂💙